COPING WITH COVID-19:
How Ecolab is helping long-term care facilities, hospitals keep linens – not just hands – clean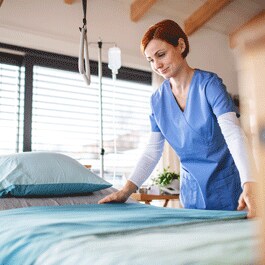 Textile Care Team in France helps laundry customers during a difficult time
As the coronavirus crisis continues to shake economies globally, with many parts of the world in lockdown, the information around prevention has been abundant. It is clear that proper hand hygiene is critical and one of the best lines of defence. Yet, keeping hard and soft surfaces clean can also play an important role in combatting a viral spread.
Scientific studies like this one published in the Journal of Hospital Infection demonstrate that the virus continues to live on inanimate surfaces for up to 9 days. The CDC gives guidelines for cleaning the home, including laundry, but what about larger-scale professional laundry operations? Hospitals, long-term care facilities and commercial laundries have to ensure they are effectively cleaning and disinfecting contaminated towels and bed linen. Textile care services have a critical role to play to help stop the spread.
Ecolab is a provider of hygiene and infection prevention solutions for hospitals and industries currently operating to contain the spread of the virus. Its team has been working closely with commercial laundry customers like SDEZ, serving long-term care facilities in France, to implement washing and disinfection programmes.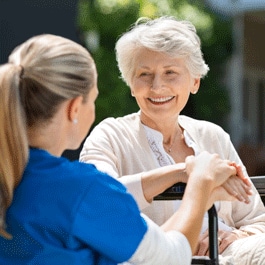 With the pandemic threatening the health of residents and patients, the long-term care facilities have to be rigorous in preventing contamination and hygiene practices have been heightened. New laundry and cleaning programmes that have proven efficacy against the virus are in high demand. The Ecolab Textile Care team has been working with laundry customers to implement programmes, tested and validated according to the Biocidal Products Regulation (BPR), and registered with expert institutions such as the Robert Koch Institute or the German Association for Applied Hygiene (VAH). 
According to Territory Manager Olfa Garsaa, there are three closely linked parameters that define an efficacious virucidal laundry programme: the amount of detergent, the temperature, and the wash time. "Only the combination of detergent plus a registered, approved disinfectant can be put in place," Olfa explained, "respecting the dosage, the temperature and the contact time of the registered procedure."  

Three closely linked parameters define an efficacious virucidal laundry programme: the amount of detergent, the temperature, and the wash time.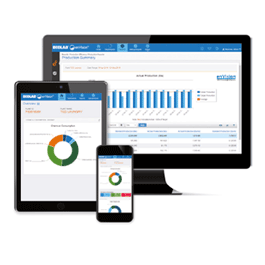 Olfa has 13 customers she regularly visits, including three sites that recently requested Ecolab's urgent help in implementing virucidal programmes to help disinfect contaminated linen. 
In just three days, the French team was able to respond and cover a total of 15 sites, ensuring the proper implementation of the virucidal wash processes. It was an example of associates pulling together during a crisis to help a customer. "My colleague Jean-Marc stepped in to visit two customer sites when I had to stay home with my son," said Olfa. "Then I was able to manage the third intervention for another customer over the phone." 
Associates can sometimes find themselves on the front lines, like when Olfa intervened at another customer site: a hospital in Paris' thirteenth arrondissement treating confirmed cases of COVID-19. The added challenge, besides implementing a virucidal certified wash programme proven effective in cleaning contaminated linen, is also complying with strict regulations around the temperature of water that can be discharged.  

It is times like these that demonstrate the true value of remote monitoring systems like
enVision
, which monitor and enable dosage change at a distance. Olfa explained how she was able to use the programme to change the dosage for one of her customers.
Whether it's an in-person emergency site visit, expert guidance over the phone, a remote monitoring programme, or a combination of the three, the Ecolab Textile Care team in France is responding to every call and acting fast. Laundry customers are adapting their services to the new normal and Ecolab is supporting them daily to keep their businesses running – which is critical to helping combat this virus.  
Related Stories
Visitors who viewed this story also viewed