Coronavirus (COVID-19):
Readying Restaurants to Respond and Recover
Around the world, the COVID-19 situation is evolving daily. In the QSR industry, restaurants are working tirelessly to continue to serve customers via drive-thru, delivery and/or takeout.
Ecolab stands with you during the outbreak and will be there during recovery. This page provides resources based on regional authorities' and WHO guidelines as well as our own expertise to help you provide a cleaner, healthier and safer restaurant for you crew and customers.
Check back often for updates and sign up for the latest information.
Resources to Protect Your Employees and Customers
Infection Prevention Procedures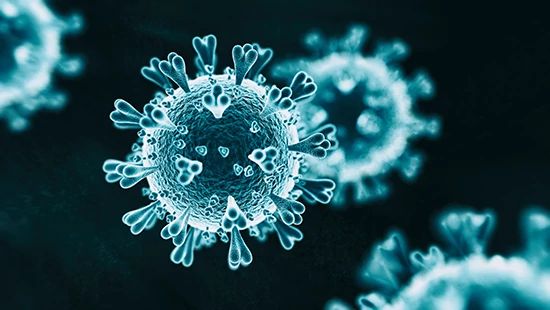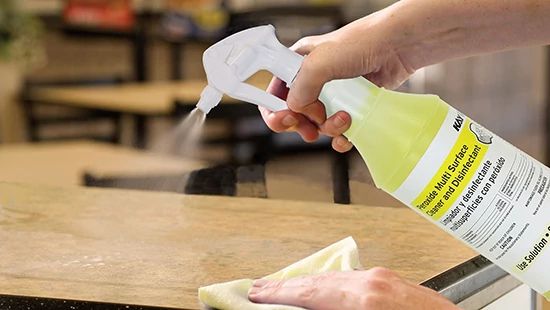 How Ecolab is Fighting COVID-19?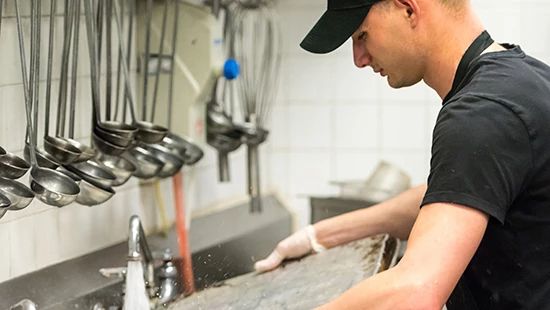 Products and Programmes:
Using the Right Products Pays a Critical Role in Proactive Public Health Protection
Stay Up to Date on COVID-19 
The situation with COVID-19 evolves daily, as quick service restaurants keep serving customers. Ecolab is your trusted partner, providing guidance and expertise on how to help combat the spread of the virus and reduce risk for your guests and crew. Complete this form to stay up to date on infection prevention as well as the road to recovery, and opt-in to receive promotional information specific to the quick service restaurant industry.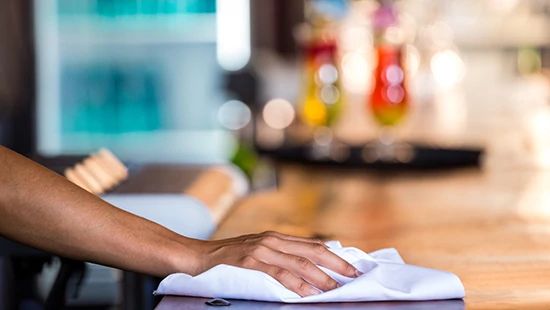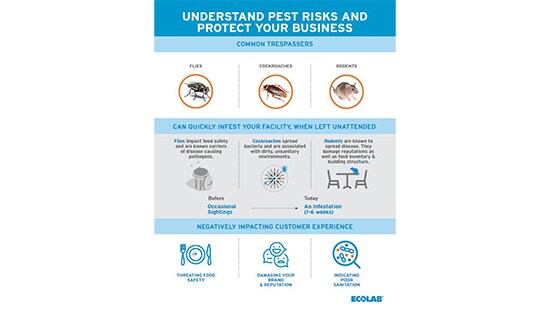 Pest Solutions for Restaurants
Q&A with Ecolab Experts

Ecolab experts in public health and infection prevention provide guidance to customers facing challenges from COVID-19 in their business.
Scott Killeen​, Sr. Technical Programme Leader QSR EMEA
Scott Killeen is the Senior Technical Programme Leader for our Kay Protect quick service restaurant division in Europe, the Middle East and Africa. He is based in Monheim am Rhein, Germany.
Q. What do I need to be aware of when changing normal food preparation procedures, service, delivery functions, or making staffing changes?
A. Observe established food safety practices for time/temp control, preventing cross contamination, cleaning hands, no sick workers, and storage of food, etc.
Cooked foods must reach the proper internal temperatures prior to service or cooling.
Hot foods that are cooled rapidly for later use: check temperatures of foods being cooled in refrigerators or by rapid cooling techniques such as ice baths and cooling wands.
The time foods that are being stored, displayed, or delivered are held in the "danger zone" (between 7°C and 65°C) must be minimized.
Maintain proper hand hygiene practices such as washing hands often with soap and water for at least 20 seconds, especially after going to the bathroom, before eating, after blowing your nose, coughing or sneezing, or after touching high touch surfaces like doorknobs and doorbells.
Use hand sanitizer only If soap and water are not readily available. Never use hand sanitizers on visibly dirty hands.
Increase the frequency of cleaning and disinfecting of high-touch surfaces such as counter tops and touch pads and within delivery vehicles.
Offer proper training for foodservice employees with new or altered duties and ensure that they apply the training according to established procedures.
Q. How do I choose the product which will kill SARS-CoV-2, the virus causing COVID-19?
A. Under the European Biocide Products Regulation, the test norm EN 14476 against Vaccinia virus can be used to show efficacy against enveloped viruses in general. Since SARS-CoV-2 is an enveloped virus, this will also be covered by this test.
Recommendations by the WHO or European CDC on the use of specific concentrations of chemicals like alcohol, active chlorine, hydrogen peroxide or benzalkonium chloride can also be used as criteria for the choice of products, depending on the regulatory situation in specific countries.
Q. Why do I need to wear face cover?
A. In light of new data about how COVID-19 spreads, along with evidence of widespread COVID-19 illness in communities across the country, the CDC recommends that people wear a cloth face covering to cover their nose and mouth in the community setting. This is to protect people around you if you are infected but do not have symptoms.
Q. How do I disinfect a cloth face cover?
A. When laundering cloth reusable face coverings in the washing machine, use the hottest water that the material can withstand (min 60°C) with a household laundry detergent. Be sure to wash or disinfect your hands immediately after handling used face masks. Single use face masks should be disposed of directly after use.