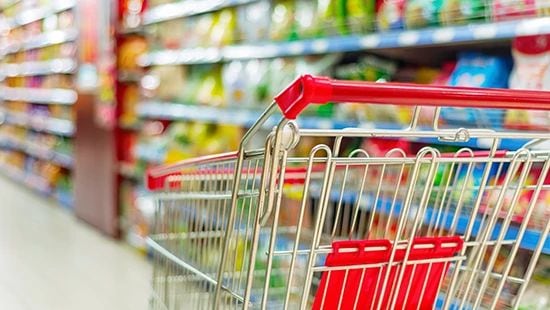 Coronavirus (COVID-19):
Keeping Stores Clean, Safe and Hygienic While Ensuring Food Safety
Around the world, the COVID-19 situation is evolving daily. Food Retail is a vital sector, and in most cases, stores remain open to serve their communities.
This page provides resources based on CDC and WHO guidelines as well as Ecolab's own expertise to support you in protecting your employees and customers.
MARKETGUARD™ 365:
Your digital HACCP solution

Resources to Protect Your Employees and Customers
Infection Prevention Procedures and Know the Facts
Washing and disinfecting hands is key to reduce the spread of COVID-19
How Ecolab is fighting COVID-19?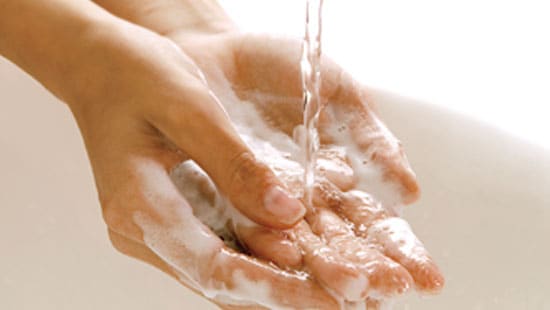 Using the Right Solutions Plays a Critical Role In Proactive Public Health Protection
STAY UP TO DATE ON COVID-19
The situation with COVID-19 evolves daily, as retailers keep supplying consumers with essential goods. Ecolab is your trusted partner, providing guidance and expertise on how to help combat the spread of the virus and reduce risk for shoppers and associates. Complete this form to stay up to date on infection prevention as well as the road to recovery, and opt-in to receive promotional information specific to the food retail industry.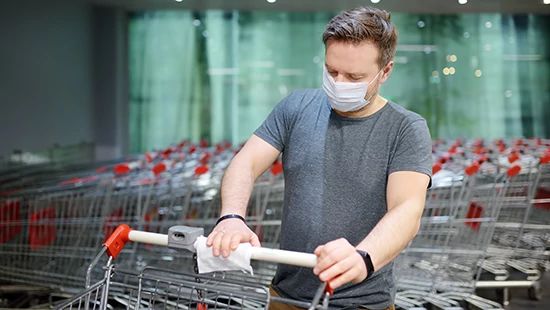 Coronavirus: Reading the Risks of Infections
Practice and Promote Proper Hand Hygiene
Q&A WITH ECOLAB EXPERTS
Ecolab experts in public health and infection prevention provide guidance to customers facing challenges from COVID-19 in their business.
Dr. Bernhard Meyer, Senior Scientist, Ecolab RD&E EMEA
Dr. Bernhard Meyer studied biology and gained his PhD in microbiology. He has more than 30 years professional experience in hygiene and microbiology and leads the development of chemical disinfectants. He published his research in more than 35 mostly peer reviewed publications and is a member of the disinfectants efficacy test method committee of the German Society of Applied Hygiene (VAH 4+4 Gruppe) and of CEN TC216 WG1 and WG5.
Q. How many times per day do I have to disinfect the surfaces inside the store.
A. Surface frequently touched by different people (door handles etc.) should be disinfected several times daily to reduce the risk of pathogen transmission. However, it must be noted that this does not replace employees and customer's appropriate hand hygiene.
Q. Is it efficient to use not virucidal products on surfaces?
A. To tackle Coronavirus contamination disinfectants must have proven efficacy against enveloped viruses according to accepted standards. The corresponding information is given on the product label and in the use instruction.
Q. How do I choose the product which will kill SARS-CoV-2, the virus causing COVID-19?
A. Under the European Biocide Products Regulation, the test norm EN 14476 against Vaccinia virus can be used to show efficacy against enveloped viruses in general. Since SARS-CoV-2 is an enveloped virus, this will also be covered by this test. Recommendations by the WHO or European CDC on the use of specific concentrations of chemicals like alcohol, active chlorine, hydrogen peroxide or benzalkonium chloride can also be used as criteria for the choice of products, depending on the regulatory situation in specific countries.
Q. Can food packages or food products help spread the virus?
A. Only surfaces touched by different people or contaminated with body secretions (cough or sneeze particles) can spread the virus. Touching goods without actually buying them should be discouraged.
Following good personal hygiene and proper food safety practices are key in ensuring the safety of the food being prepared.
Q. What happens if a grocery associate is identified to have COVID-19?
A. Public health authorities will give guidance on any further action to be taken. These may differ slightly depending on the epidemiological situation in different countries.
Q. Do I recall food products produced in the facility during the time that the worker was potentially shedding virus while working?
A. Workers who are sick should stay home, regardless of whether they have been confirmed to have COVID-19 or not. Facilities are also required to control any risks that might be associated with workers who are ill regardless of the type of virus or bacteria. For example, they are required to maintain clean and sanitized facilities and food contact surfaces and encourage appropriate hand hygiene and hygienic behavior by employees. The CDC does not anticipate that food products would need to be recalled or be withdrawn from the market because of COVID-19, as there is currently no evidence to support the transmission of COVID-19 associated with food or food packaging.