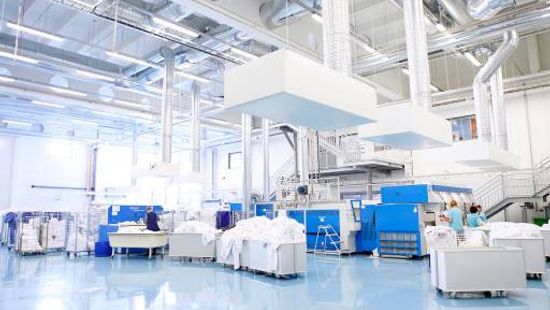 Coronavirus (COVID-19): Textile Care Response and Best Practices​
Clean textiles are a crucial part of keeping customers and individuals safe from infection.
Ecolab's Textile Care business provides guidance and training to help organizations and commercial laundries follow correct processes and procedures to disinfect linens. In addition, our disinfectant solutions keep surfaces and facilities clean, ensuring linens stay clean from washing to end use. Our expert team is staying on top of the latest updates and can help your organisation adopt new processes and comply with local regulations and guidance.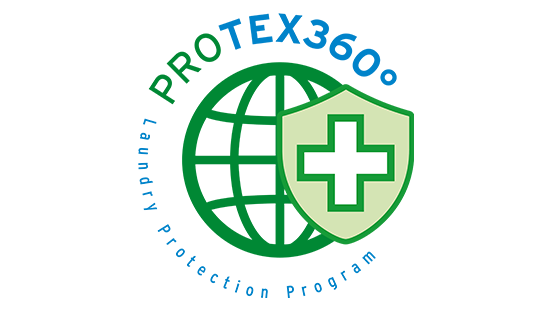 PROTEX360° Laundry Protection Programme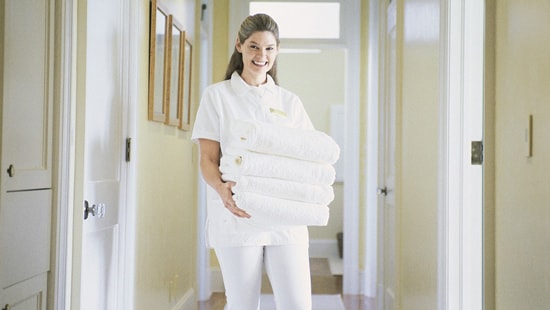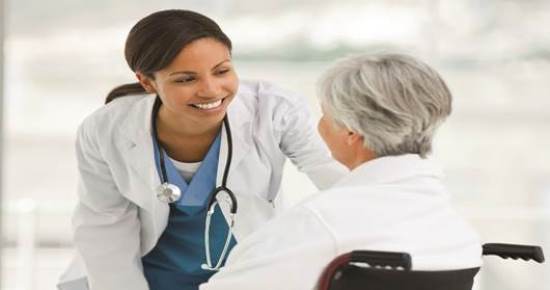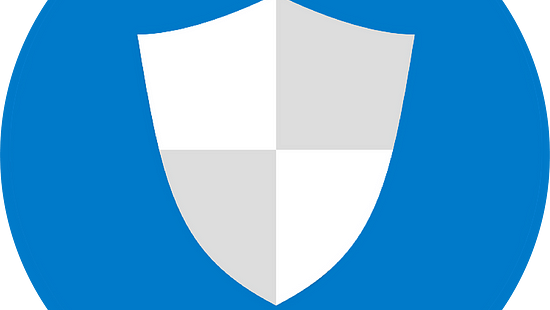 COVID-19 Infection Prevention Textile Care Overview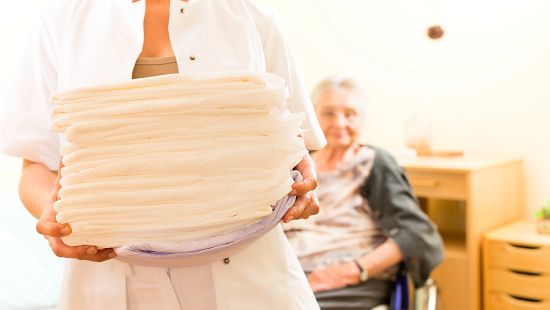 Textile Care Team Helps Laundry Customers During a Difficult Time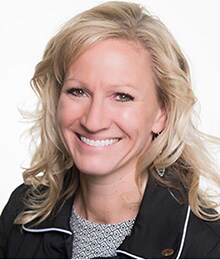 Angela Becker
Senior Programme Leader, Textile Care Division, R&D Centre
 In this role, she is responsible for managing the Commercial Laundry Product Development Team and Technical Service Team for North America R&D. Angela has worked for Ecolab for 22 years in a variety of positions, and she has worked within the commercial laundry market for six years, providing technical support, research, and knowledge sharing to all of Textile Care's customers. She is especially passionate about proper laundering and processing of healthcare linen and is an advocate for the importance of managing your healthcare linens throughout the entire linen flow cycle.
Read Bio
Q. What infection prevention methods should I follow in a Commercial Healthcare Laundry facility?
A. All linens in a Commercial Healthcare Laundry plant should be treated as if they are contaminated and universal handling precautions need to be followed.
Avoid touching nose, mouth, eyes, face while handling contaminated linens; wash hands properly and often, use hand sanitizers. Wear all PPE to protect employees from exposure.
Proper separation/barriers should be in place between clean and soiled linen in the plant and throughout the transportation process.
All hard surfaces touching soiled and clean linens should be disinfected regularly with an EPA registered hard surface disinfectant with the proper claim covering COVID-19.
Linens should be washed in a wash formula following CDC recommended guidelines for contaminated healthcare linens; time/temperature or time/temperature/antimicrobial intervention (laundry disinfectant)1.
Increase employee training on proper hand washing, proper donning and doffing of PPE.
Q. What is the CDC or WHO guidance for processing potentially contaminated linens?
A. Today, the CDC provides the following guidance for COVID-19 potentially contaminated linens:
Management of laundry, food service utensils, and medical waste should also be performed in accordance with routine procedures. Reference CDC.gov
Routine procedures for washing healthcare linens by the CDC and also by the WHO include thermal OR thermal/chemical guidance:

For thermal decontamination, wash with a detergent at 160F or greater for 25 min or more for healthcare linens.
For thermal/chemical decontamination, washing at temperatures lower than 160F, chose a chemical that is suitable for low-temperature washing
A product suitable for low-temperature washing includes a detergent and an antimicrobial intervention to compensate for a lower temperature wash. An antimicrobial intervention is AdvaCare Disinfectant, an EPA registered laundry disinfectant (EPA no. 1677-193) as per label directions for disinfection (140F for 5 min at 4 oz/CWT).
If temperatures of 160F for 25 min cannot be obtained for healthcare linens, then utilization of a laundry disinfectant is the best practice to compensate for a lower temperature wash. Ecolab's AdvaCare Disinfectant utilized at a laundry disinfection level is a best practice recommendation.
Note: no programme or product can make a direct kill claim for COVID-19 in the laundering wash process.

Routine washing of other textiles and linens includes the following:

Wash formulas are designed around optimization of the four main wash parameters, which include proper time, temperature, mechanical action, and chemical action. In addition, the laundering process relies on many other mechanisms for soil removal which includes dilution, temperatures to increase solubility of soils and permeability of the textiles, chemistries which work together to saponify oils and greases, denature proteins, and remove organic materials. All of the mentioned processes aid in soil and contaminant removal on textiles, resulting in a clean textile.
A best practice recommendation to setting up an optimised wash process is using an antimicrobial in the wash process, AdvaCare Disinfectant, an EPA registered laundry disinfectant (EPA No. 1677-193), at either a laundry sanitization rate or a laundry disinfection rate. The label directions must be followed to meet laundry sanitization or laundry disinfection claims. The EPA label also outlines the microorganism kill claims. Consult with your Ecolab representative for additional details on the use of this product.