Ecolab Bioquell Technology
Scalable, Customizable, and Facility-Wide Offering of Systems and Services.
Quickly create and maintain a contaminant free process by utilizing Bioquell's automated and validated 35% Hydrogen Peroxide Vapour biodecontamination technology. Ideal for cleanroom equipment, isolators, BSCs, rooms, pass-throughs, emergency response, scheduled service and more.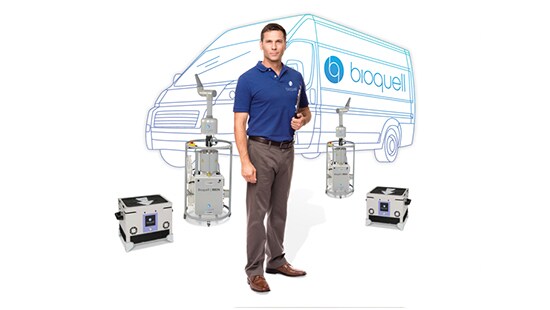 Bioquell's Unique Isolator 
Related Cleanroom Solutions
Learn more about how Ecolab's Cleanroom solutions can help your facility produce safe, compliant products that exceed patient standards, measurably improve operational efficiency and help achieve sustainability goals.
No related solution pages were found.