At Ecolab we work with our partners to assist them with new regulations and directives which affect their business, such as the Classification, Labelling and Packaging Regulation, or CLP.
What is CLP?
CLP stands for Classification, Labeling and Packaging of chemical substances and mixtures (products) and is the European implementation of the United Nations' Globally Harmonized System of Classification and Labeling of Chemicals (GHS). The goal is the harmonization of chemical classification and labelling throughout the different regions of the world and to provide transparent communication about chemical hazards to workers via safety data sheets and labels.
What's changing?
The new symbols and format requirements of the product labels and the Safety Data Sheets will make it easier to recognize and understand safety hazards.
Old DPD symbols and new CLP picto's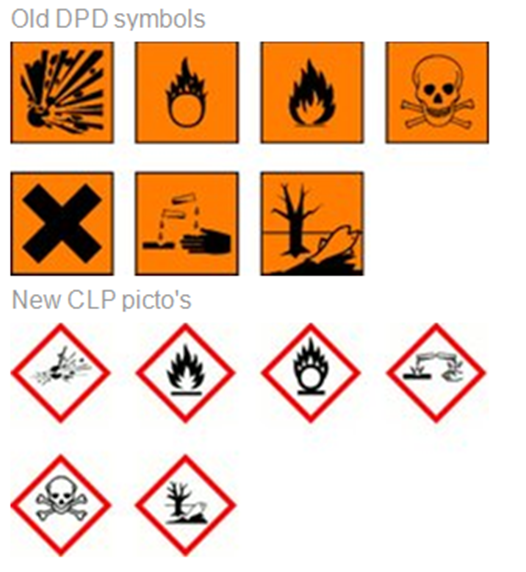 What are the key dates I should be aware of?
As from June 1st 2015 all chemical mixtures must be classified according to CLP (thus supplied with CLP label and safety data sheet by Ecolab). As from June 1st 2017 all products must be labelled according to CLP (thus also any stocks distributors or end users might still have with non-CLP labels).
How can Ecolab help?
Ecolab applies the changes CLP requires gradually throughout its product range. It will be easy to recognize when a product has new labels. Once a product has a CLP label, this means a CLP Safety Data Sheet is also available for download from this website.