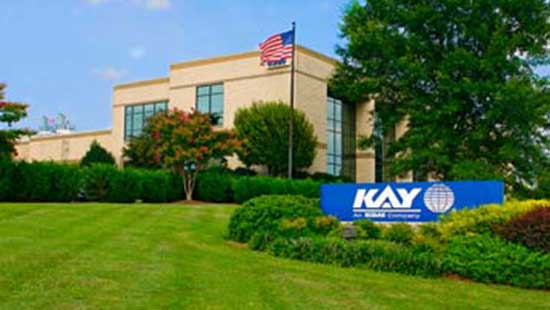 Acquisitions: Vehicle to Growth and Expanded Capabilities
Acquisitions have expanded Ecolab's capabilities, extended its reach and dramatically increased its overall market opportunity – the potential to meet customer needs unmet by competitors.
1961 Klenzade provides pioneering clean-in-place (CIP) technology for the dairy industry. CIP eliminates the need to break down and hand wash the pipes and valves used in dairy processing and production. Paired with Economics Laboratory's (now Ecolab's) rinses and cleaning solutions, the CIP system allows dairy operators to clean miles of pipes with the push of a button. In 1987, the Klenzade name is changed to Ecolab Food & Beverage.
2020 Ecolab acquires CID Lines, a leading global provider of livestock biosecurity and hygiene solutions, and forms new Animal Health division
1994 Kay Chemical Company is a leading cleaning products supplier to the quick-service restaurant market. It provides Ecolab a long-sought position in the fast-food cleaning and sanitizing market.

2000 Southwest Sanitary Distributing Co., expands reach into the quick-service restaurant business.

2001 Audits International, a provider of food safety services, provides the basis for a new service, EcoSure™ food safety management, which evaluates the food safety procedures of restaurants, hotels, supermarkets and other foodservice and hospitality establishments.

2004 Daydots International, a manufacturer and supplier of food safety products, including food rotation labels and food preparation and handling bags, supports Ecolab's growing emphasis on food safety.
2019 Chemstar Corporation, a U.S.-based supplier of food safety and cleaning and sanitizing solutions focused on the grocery and food retail markets.
2002 Adams Healthcare, the leading supplier of hospital hygiene products in the United Kingdom, strengthens Ecolab's hospital hygiene business in Europe.

2006 Shield Medicare Ltd., based in Farnham, UK, provides contamination control products for pharmaceutical, medical device and hospital clean rooms.

2007 Microtek Medical Holdings, Inc., a manufacturer and marketer of infection barrier equipment drapes, patient drapes, fluid control products and operating room cleanup systems for healthcare and acute care facilities, extends Ecolab's healthcare offerings.

2011 OR Solutions is a leading U.S. developer and marketer of surgical fluid warming and cooling systems.

2016 UltraClenz, a developer of electronic hand-hygiene compliance monitoring systems and dispensers, strengthens Ecolab's hand hygiene compliance technology and product dispenser portfolio.

2017 Laboratoires Anios, a leading European manufacturer and marketer of hygiene and disinfection products primarily for the healthcare market, expands the solutions offered and provides a complementary geographic footprint.
2019 Ecolab acquires Bioquell PLC, a leading provider of hydrogen peroxide vapour bio-decontamination systems and services for the life sciences and healthcare industries.
2001 Henkel's 50 percent share in the Ecolab-Henkel joint venture is acquired. Purchase creates "one Ecolab" in Europe and throughout the world. Henkel KGaA, a major chemical company based in Germany, had formed the 50–50 joint venture with Ecolab in 1991.

2015 U.S. operations of Swisher Hygiene are acquired, increasing Ecolab's institutional customer base and service coverage.
2017 Ecolab acquires Arpal Group, a Selkirk, Scotland-based company that provides cleaning and sanitizing products and services in the U.K. and Middle East.
2019 Ecolab acquires Lobster Ink, a leading provider of end-to-end online customer training solutions. It provides Ecolab with an ability to meet the unique training needs of hospitality and foodservice companies in 130 countries globally.
1984 Lystads, Inc., a Midwest regional pest elimination leader, is the first of several U.S. regional pest service firms acquired that lead to creation of the pest elimination division in 1987.

2002 Terminix operations in the United Kingdom expands Ecolab's business in an important market.

2004 Nigiko in France brings pest elimination services to customers to continental Europe.
2011 InsetCenter pest elimination business substantially increases the company's Brazilian pest elimination service capacity and scale.
2017 Food Protection Services LLC (FPS), Royal Pest Solutions, Inc., and Research Fumigation Company, LLC bring licensed fumigation specialists to Ecolab pest elimination in the U.S.
1974 Fraser Laundry Systems of Memphis, Tennessee, is one of the nation's only institutional laundry businesses. As hotels, restaurants and other institutional customers begin to use no-iron, permanent-press table linens, bed lines and uniforms, the commercial laundry business becomes a new market opportunity. Other U.S. acquisitions lead to formation of the textile care division in 1987 to serve customers processing at least 1 million pounds of linen a year.

2010 Dober Chemicals Commercial Laundry Division is purchased. In addition to new wash-floor chemistry and wastewater treatment formulas, Ecolab gains Ultrax dispensing technology and exclusive partnership to market and provide key components of Dober's Spindle monitoring software, including its ChemWatch software and OPTRAX Utility Module.



1995 Ecolab forms a Water Care Services division after acquiring several companies that offer water treatment programmes to institutional and industrial customers.

2011 Nalco, the world's leading water treatment and process improvement company serving the industrial, institutional and energy market segments, is acquired. The largest acquisition in company history, it provides Ecolab with instant market leadership in water management solutions to a wide range of industries, including the oil and gas markets. The acquisition aligns with Ecolab's long-standing strategic focus on industry's growing need to do more with less fresh water.

2013 AkzoNobel's Purate business is acquired. It provides proprietary chlorine dioxide chemistry for use in a wide array of water treatment applications.

2017 The paper chemicals business from Georgia- Pacific enhances Ecolab's position in the growing tissue and towel, as well as the packaging and board segments of the paper industry.

2017 Abednego Environmental Services offer chemistry, expertise and service to help automotive manufacturers achieve superior outcomes in their paint operations. The purchase expands Ecolab's opportunity to help the automotive industry recycle water, lower energy consumption and reduce waste.

2018 Cascade Water Services, Inc. provides water treatment programmes and services to the U.S. institutional market, primarily in New York and Florida.

Key Divestitures

1983 Three years after acquiring the manufacturer of chemicals and pollution control equipment for $71.3 million to supplement its growing business in the industrial market, the company halts its Apollo Technologies operations.

1987 Ecolab sells its consumer products business, which since the mid-1930s had developed and marketed household cleaning products, including well-known brands such as Electrasol™, Finish™, Jet Dry™ and Lime Away™.

1992 Ecolab sells its ChemLawn lawn care business to focus attention on serving businesses rather than consumers. The company acquired ChemLawn in 1987.

2012 Ecolab sells its vehicle care business, which provided chemicals to the commercial car wash market. The business had been built largely through acquisition of specialty chemical companies, such as Grace-Lee Products.

2017 Ecolab sells its equipment care business. The business had provided equipment repair, maintenance and preventive maintenance services for the U.S. commercial foodservice industry since the 1998 acquisition of GCS Service, Inc.
2020 Ecolab separates its upstream energy business, which is renamed ChampionX. ChampionX combines with Apergy, creating a scaled, global leader in production-optimization solutions.